BALANCE BUNDLE
Reinforce Immune System. Restore Digestive Health.
$70.57
$52.93
A dynamic duo of anti-inflammatory strength and gut health support. BalanceGenics Daily Balance is your daily dose of digestive comfort.
Probiotic blend of Lactobacillus Acidophilus, Bifidobacterium Lactis, Lactobacillus Plantarum and Lactobacillus Paracasei
Potent Organic Turmeric and Ginger Blend made with BioPerine for Optimal Absorption
Restores Microbiome & Enhances Immune Function
Free of Binders, Preservatives, and GMOs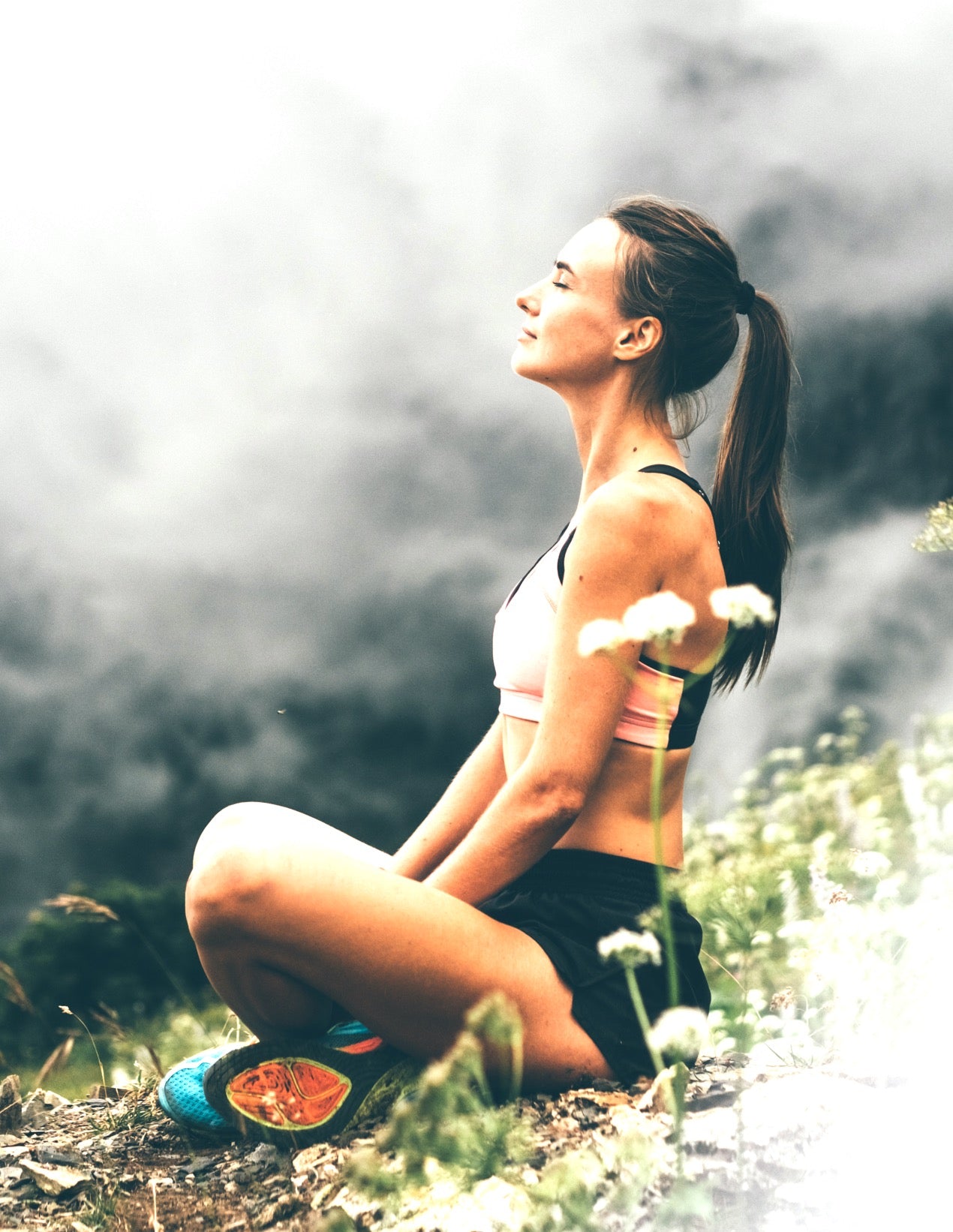 Turmeric and Probiotics are a crucial combination for supporting gut health and your body's inflammatory response. Gut health refers to the balance of microorganisms that live in your digestive tract, and is essential to feeling an overall sense of wellness. A healthy inflammatory response refers to keeping the balance of inflammatory reactions — which is a natural process within the body. Taking our Balance Bundle on a daily basis is the perfect alliance to provide the balance your immune system needs to function properly.
There are many variables that contribute to an imbalanced immune system. High levels of stress, too little sleep, and eating processed or high-sugar foods are among these. When the gut stays imbalanced, it can lead to unwanted inflammatory reactions. Together, Turmeric and Probiotics support each other — increasing the potency of their unique health benefits.
Included In This Bundle
Discover Optimal Digestive and Immune Health with BalanceGenics Daily Balance.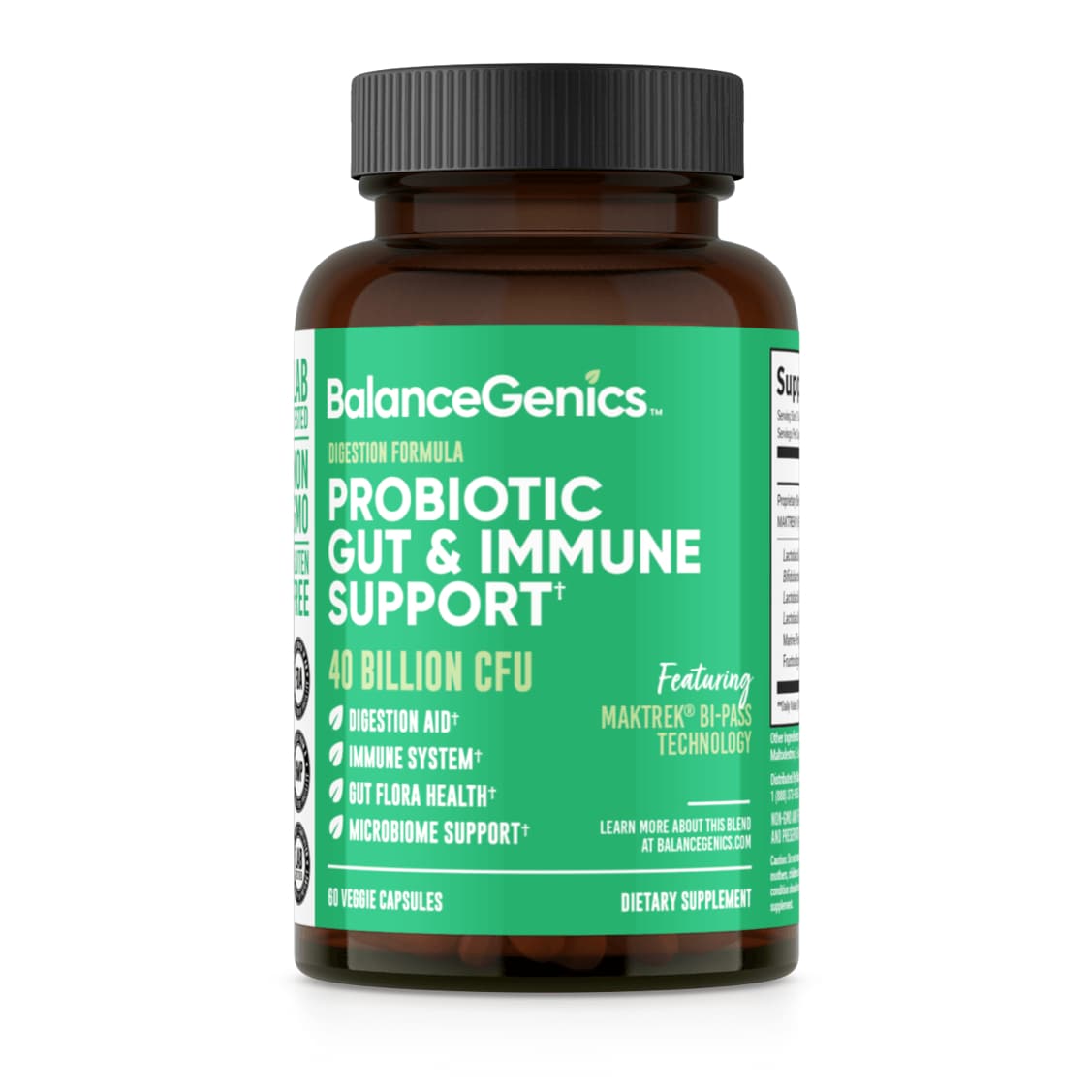 Probiotic
Support Digestion & Immune System.
Supports gut balancing properties
BOOSTS IMMUNE SYSTEM


Promotes antibodies to boost your immune system

DIGESTION AID


Supports gut balancing properties

HEALTHY BRAIN FUNCTION


May help boost mood and cognitive function and lower stress and unease
View full details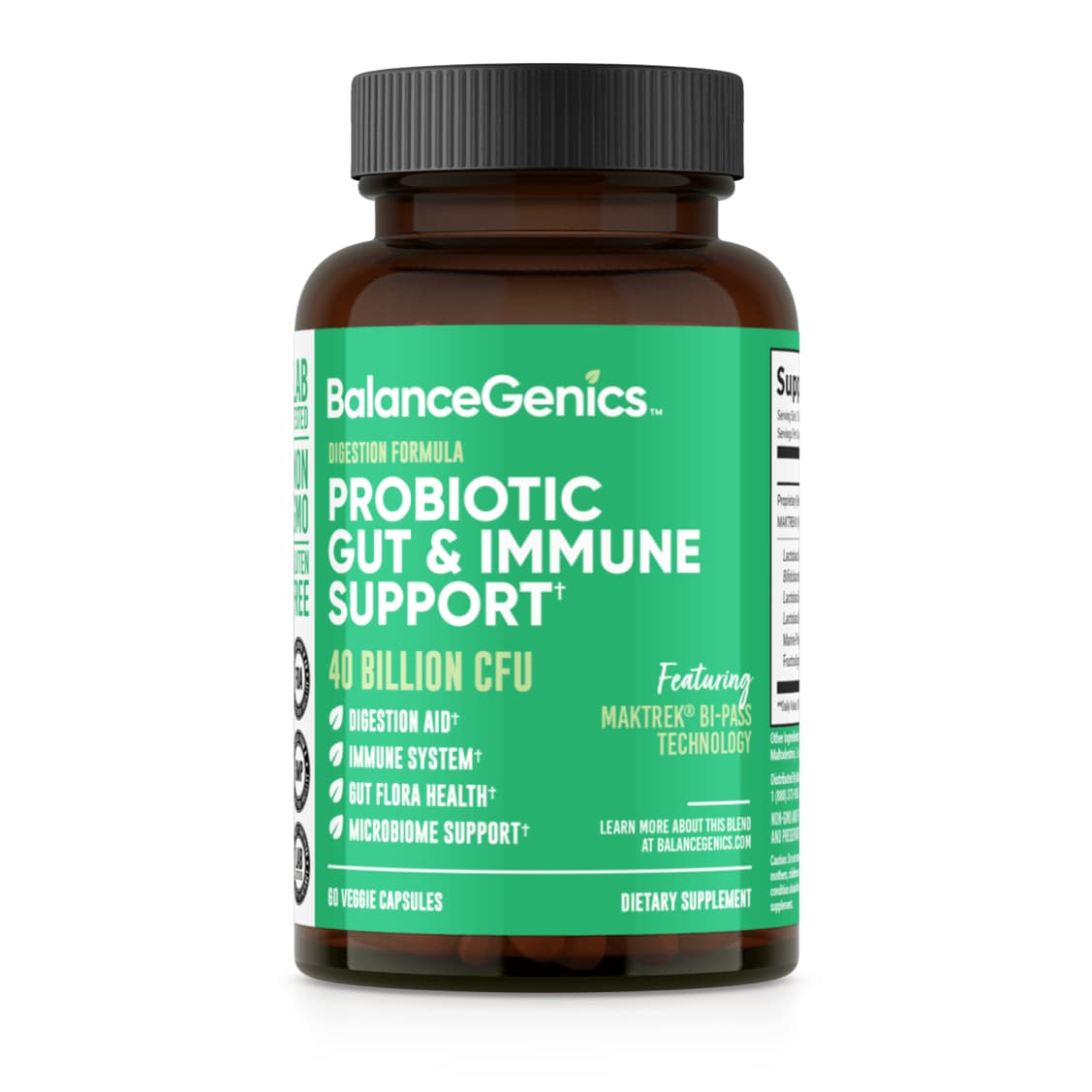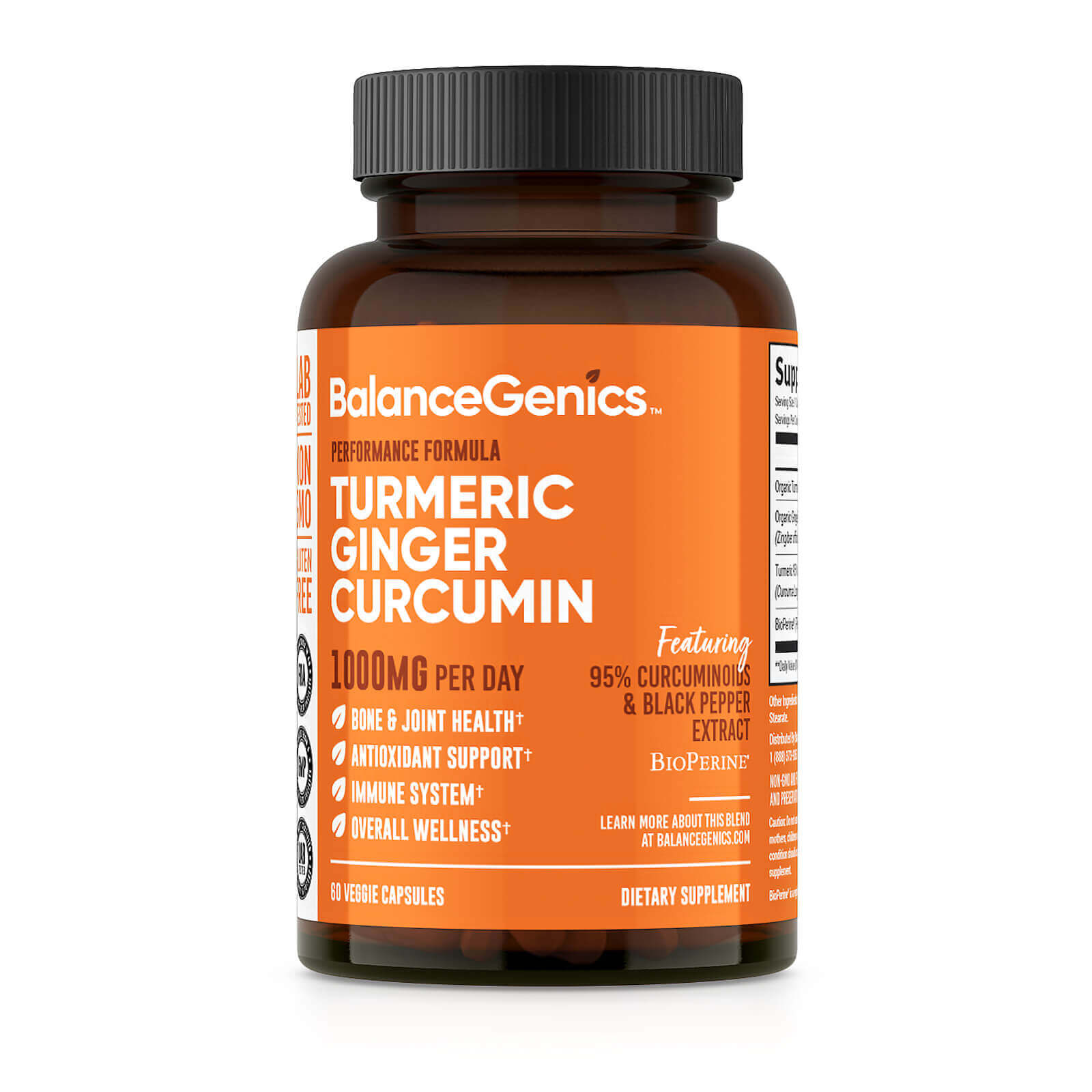 Turmeric
Reduce Inflammatory Reactions & Free Radical Impact.
Works to protect vitals cells within the body from free radicals
HEALTHY INFLAMMATORY RESPONSE


Aids minor inflammation after exercise, pain relief and overall joint health support

BONE & JOINT SUPPORT


Works to protect vitals cells within the body from free radicals

ANTIOXIDANT SOURCE


Relieves bloating, indigestion, flatulence, and constipation
View full details